The VIAcode Incident Management System for Azure (VIMS) is a cloud-based incident management system expressly built for use in an Azure environment. VIMs natively integrates with Azure alerting, recommendations and other telemetry.
Powered by a state-of-the-art incident management engine, VIMS facilitates Azure Incident Management processes for cost, security, availability, performance and compliance issues. It supports site reliability engineering (SRE) best practices by integrating Azure signals with a variety of team collaboration channels.
VIMS provides rich context on alerts, up to 50% more information on Azure incidents when compared to other ticketing solutions. This additional information, combined with the ability to automate ticket resolution, means SREs and DevOps teams will be less burdened with troubleshooting and MTTR can be dramatically improved.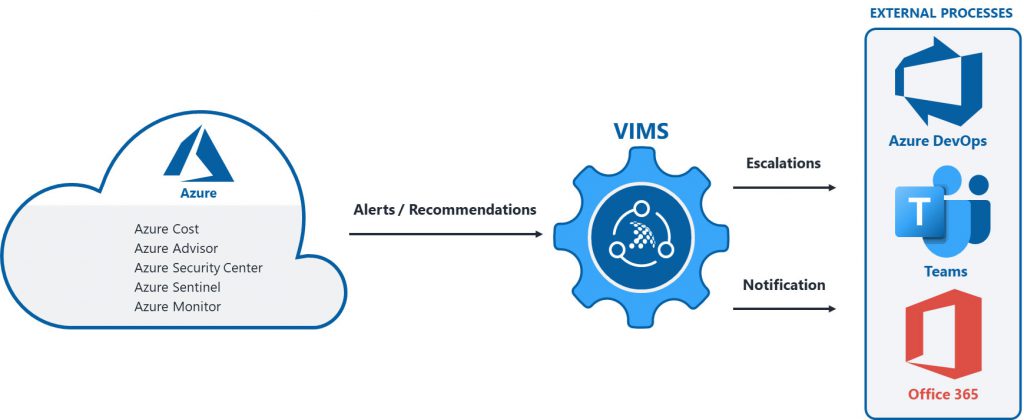 Key Features:
Azure Incident Management Process
Views and workflows for Azure alerts, Advisor recommendations, security threats and budget overruns
Azure Portal integrated troubleshooting experience
Alert noise reduction
Bi-directional synchronization with Azure alerts & recommendations
Integrated Azure best practices knowledge base
Integrations
Incident escalation to Azure DevOps & Jira projects
Remediation actions via Azure Automation runbooks
Ad hoc collaboration using Slack and Microsoft Teams
Single sign on with Office 365
Azure signal collection via VIAcode's ITSM Connector
Azure Monitor
Azure Advisor
Azure Security Center
Azure Cost Management
Azure Sentinel