Get Azure Assist – Free now and experience the difference it makes.
If you're wondering how you can make sure your Azure costs don't exceed your budget and how to ensure your costs are predictable and optimized, then you should try Azure Assist – Free.
There's no cost and no obligation. Just a dashboard that gives insight into your Azure spend and potential savings, along with actionable optimization recommendations specific to your Azure environment.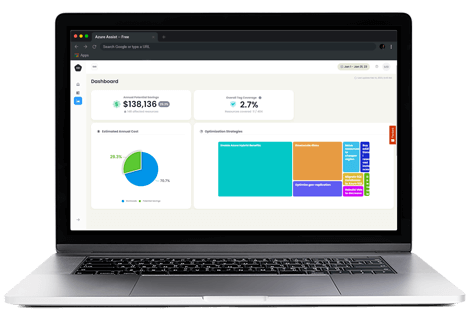 Fill out the form to get started.
Azure Assist – Free takes only minutes to set up, bringing analytics to your Azure cost data:
An in-depth understanding of FinOps in your Azure environment,
Insight into any changes in spend or areas of concern,
Customized optimization strategies that have been shown to reduce cloud waste by 30% or more.