According to Forrester, over 80% of independent software vendors (ISVs) have realized an increase in revenue growth for existing applications that were transitioned to a software-as-a-service (SaaS) model.
However, the move to the Cloud is not without risk. Organizations need to not only prepare for a different client billing model, but they also need to adopt a set of new development best practices, skills and processes.
In this webinar, we will address the common barriers your organization may face when choosing to move to the Cloud. We'll present strategies that help businesses and their clients to overcome these barriers and optimize the benefits of Cloud-based apps, including:
Rehosting applications which lowers migration barriers and provides a relatively simple, fast way to move to Cloud. However, rehosting comes with its own set of decisions that need to be made. We'll explore rehosting options through Azure Marketplace and the pros and cons of using solution templates, managed apps and rewriting code to deploy apps as SaaS solutions.
Modernizing/refactoring apps using Kubernetes and multi-cloud deployment helps enterprises more easily adopt cloud-based solutions. We'll present the Adoption Roadmap for Kubernetes and share best practices in approaching enterprises to adopt software running in Kubernetes services. We'll also dive into the strategies your clients need to optimize solution manageability and costs, along with how to set robust security and backup policies.
Join VIAcode and Microsoft as we illustrate how to overcome the barriers organizations face when moving to the cloud and demonstrate best practices for both rehosting and refactoring your apps. Register now to save your seat!
Complete the form to watch the webinar now.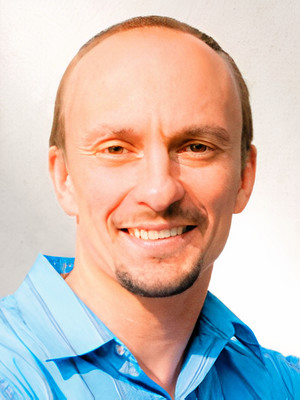 About the presenter
Victor Mushkatin, VIAcode CEO, has been working in IT infrastructure management for 20 years. In 2001, he founded VIAcode, the leading developer of SCOM MPs (over 100 management packs developed). Victor also created Intercept Studio, the .NET/Java application monitoring technology purchased by Microsoft in 2010 and subsequently integrated into SCOM. After Microsoft acquired Intercept Studio, Victor joined Microsoft for 8 years, serving as a Group Program Manager for the Microsoft SCOM and Azure Product Teams, where he built Azure Application Insights. In 2018, Victor returned to lead VIAcode and continue building the leading provider of IT infrastructure operation and management tools for Azure.